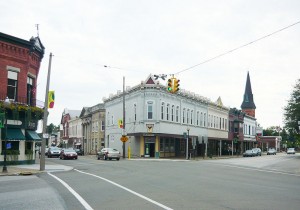 North East PA
Welcome to North East PA – one of the most amazing small towns in Pennsylvania! We have great fishing on Lake Erie, wineries, beaches, food, bed and breakfasts, and much more. North East PA has always maintained a small town feel to it, which is why so many people return to it starting in Spring. There are always new events going on in town such as the farmer's market, parades, the Cherry Festival in July, and much more.
North East PA Fishing
The fishing in North East PA has always been amazing:
– in the spring you can catch some of the biggest smallmouth bass you've ever seen while out on the lake
– in the summer you'll be catching a variety of fish out in the lake such as walleye, perch, smallmouth bass, lake trout, catfish, and plenty more
– in the fall you can expect to catch several varieties of salmon and trout in the streams and on the lake
As you can see North East PA has spectacular fishing and is one of the biggest reasons for visitors.
North East PA Wineries
Almost every square foot of open farm fields in North East PA are covered with grapes, so it's no surprise that Welch's has one of their largest plants here. It's also no surprise that there are quite a few wineries in the area and you can easily spend a day doing wine tours and tasting. The best part about the number of wineries in North East PA is their proximity to each other – they're all within easy driving distance of each other and there are plenty of places to have a bite along the way. Some of the wineries even have their own restaurants so that you can enjoy their wines with a meal.
Thanks for stopping by North East PA and we look forward to seeing you around town!